Welcome to Smile Creators, The Face Painting Platform
The place to be for everyone who loves face painting. A continuously growing collection of clear photo- and video tutorials, created by face painters all around the world, at your fingertips.
Now you can search, find and learn new designs and techniques in no time, all in one place.
view tutorials

What to expect
Easy Search
Select the options you want and find the designs you need in no time. Our easy to use search engine is especially designed for face painters.
High Quality Designs
The Smile Creators platform is filled with professional, on-the-job designs for every type of face painter and event.
Great Tutorials
Each and every design is accompanied by a clear video- or photo tutorial. Learn the tips and tricks from face painters all around the globe.

Photo gallery
Already 437 tutorials available on the platform!
Create a smile wherever you go!
With a wide range of tutorials on design, technique and theory, the Smile Creators Platform will be your secret weapon for professional face painting.
Are you ready to boost your skills and expand your repertoire? Simplify your life, save valuable time and WOW your clients?
register now

How it works

In need of inspiration
The Smile Creators Platform offers a continuously growing collection of designs, on all levels. All-time favorites as well as the latest trends.

Log in to the Platform
Register, select your subscription plan, log in and get 24/7 uninterrupted access to all tutorials.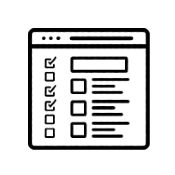 Search tutorials
Use the specially designed search engine to easily find tutorials on design, technique and theory. Selection criteria include among other gender, age, level, speed, materials etc.

Start learning
Watch, discover, learn and create, guided by amazing artists from all around the world.