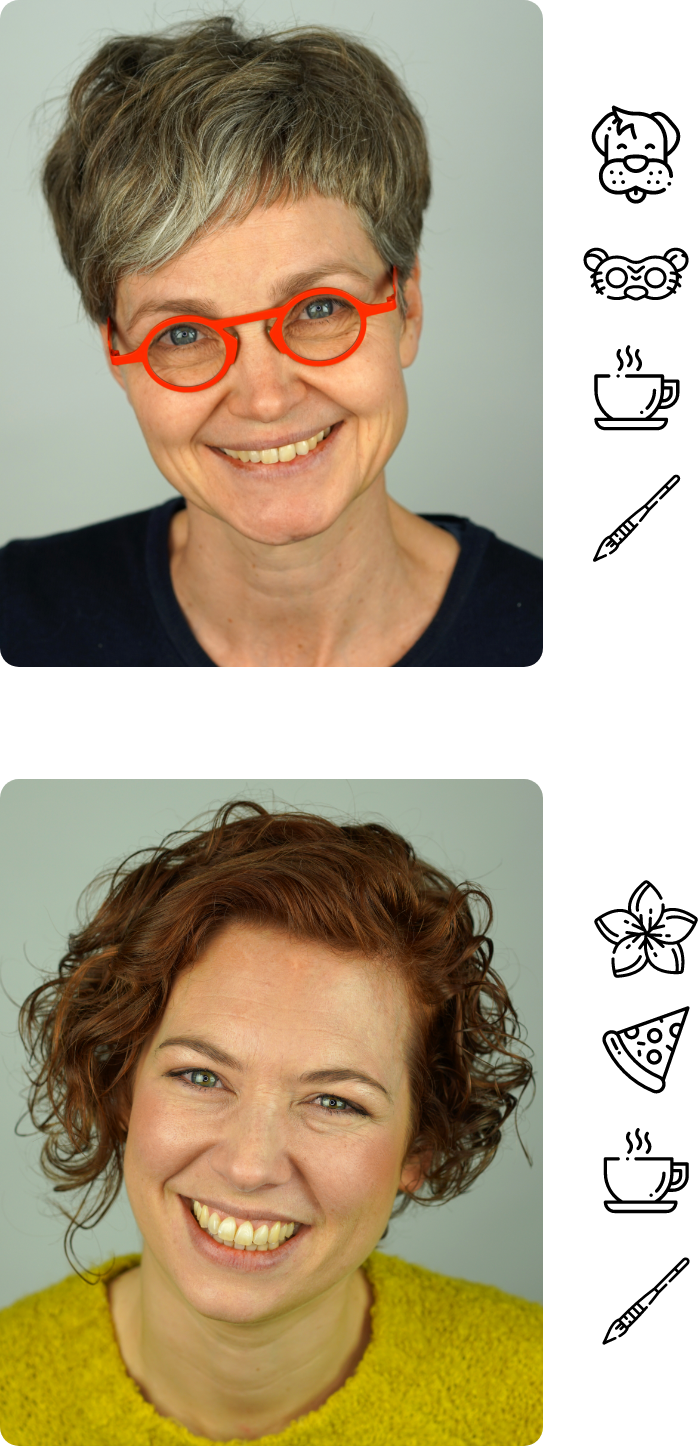 Team Smile Creators
Annabel Hoogeveen – co-founder Out-of-the-box thinking, creative perfectionist, with almost a decade of teaching experience. Annabel's professional life started as a vet, but made a sudden U turn when she came to the conclusion that she was barking up the wrong tree. She decided to swap her stethoscope for a paintbrush and discovered that besides face painting teaching was her real passion. Being an entrepreneur and a mother of two teens as well, an online face paint adventure fitted her to a tee....
Monique Vugts – co-founder Colorful, chaotic omnivore with a passion for flowers and flow. Monique has spent a big part of her life travelling the world, entertaining adults and children. An accident with a whale shark jumpstarted her face painting career. Ten years later, this mother of an adorable little fellow, is enjoying her family but still loves adventures. Being an entrepreneur in heart and soul, she jumped right in when the opportunity presented itself....
It wasn't a surprise that when the paths of these two creative, slightly chaotic, face painting lovers and entrepreneurs crossed, something happened. They decided to join forces and start building their dream: a platform for everyone who loves face painting. A place to share and help, discover and learn, connect and work together to create more smiles.
Thus, Smile Creators, the Face Painting Platform was born!
We hope it brings you as much happiness and smiles as it does to us every single day since we started it.
"They say we are just face painters, but actually, we are working for the ministry of happiness because we are smile-makers! We've got the best job in the world!" - Nick and Brian Wolfe
get in contact